16 Core Cable Coil, 4 pack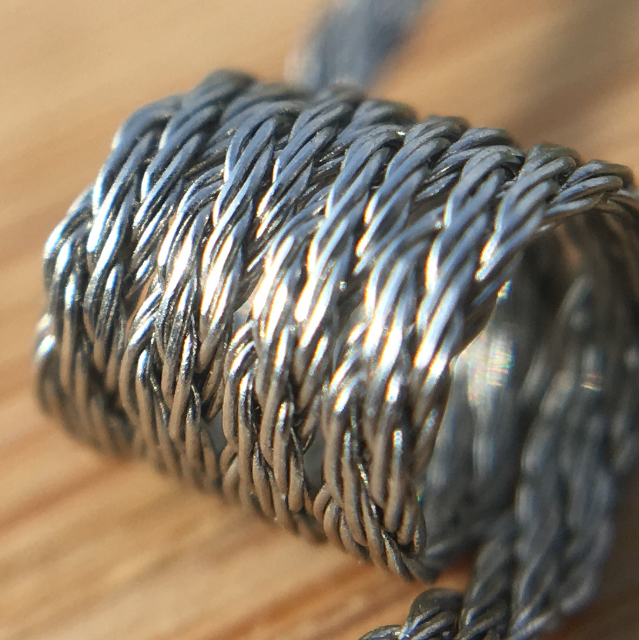 16 Core Cable Coil, 4 pack
Nothing takes surface area to extreme levels like 16 strands of 34g SS316L bundled together like a cable and then flattened to bring everything in close for better saturation.
Package includes 4 coils hand wrapped to your specification and cleaned in an ultrasonic bath.
Whole numbered wrap counts (4,5,6,7) have the legs on opposing sides. Half numbered wraps (4.5,5.5,6.5) have both legs on the same side.
Coils come wrapped Clockwise by default, please state in the comments if you would like your coils wrapped Counter-Clockwise.